Welcome to Universal Electronics
Selecting an electronics contract manufacturer is different than selecting most other vendors. The stakes are high simply because the selection of one touches so many different parts of your business. It is important that the selection fits well with the way you do business and that it integrates seamlessly with your operations.
Our promise of being "Dedicated to Customer Satisfaction" carries a commitment to excellence along with an understanding that your business is as important as ours. This commitment stems not only from decades of experience in electronics manufacturing, but in understanding your needs. Universal Electronics, Inc. has the necessary infrastructure, staff and knowledge to make your project with us rewarding and successful.
Our talented staff is able to accomplish these very important goals by recognizing that each of our customers has different needs and objectives. We understand in order for you to be successful, effective communication is the essential requirement.
Universal Electronics, Inc. provides this crucial link to your company through flexibility, support and service that has been proven the best in our industry. This philosophy is backed up by a thorough quality program and several government and industry recognized manufacturing certifications.
The depth of our commitment to your needs is more than just window dressing, it is a way of life at Universal Electronics, Inc. that fulfills our mission of being "Dedicated to Customer Satisfaction."
Rick Jensen
Owner / President
Management Bios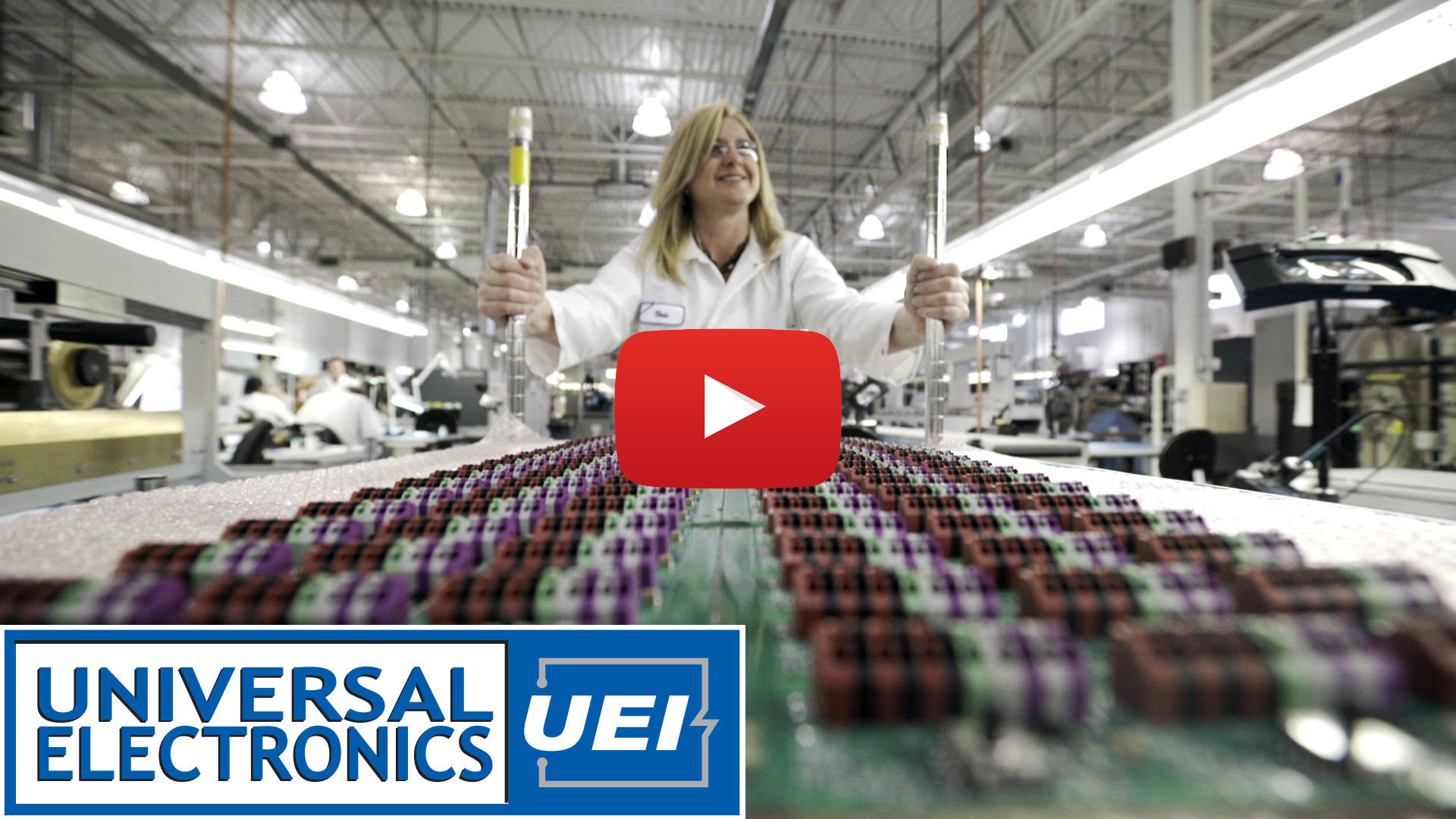 UEI Video
UEI has over 130,000 square feet of contract electronic manufacturing located in two state-of-the art plants in Wisconsin.
---
UEI History
Universal Electronics, Inc. was founded in 1980 and has been serving OEM's accross the US for almost 40 years.
1980: Established Universal Electronics, Inc., located in Helenville, Wisconsin
2002: Relocated to Whitewater with a brand new facility
2004: Earned ISO 13485:2003 Certification
2005: Implemented RoHS Compliant Assembly
2006: Opened new plant in Mukwonago
2007: Established NPI Team
2009: ITAR Registered
2010: Relocated Mukwonago to new facility in East Troy
2011: Expanded Capabilities, Added 2 SMT Lines
2013: Launched NPI-Plus Services Offering
2014: Expanded East Troy Facility
2015: Added 8th SMT Line, Expanded Test
2016: Expanded Box Build Assembly
2017: Launched new MRP System